Ever since I stumbled onto this place on my entry into Anchorage I've been craving their Halibut sandwich.
I even blogged about it, but blogpress mangled it. Anyway, I'm back, anxiously waiting for a repeat of this.
Now lest you think I came to the Anch just for the coffee shops and greasy spoons, hear's a pic from the Alaska zoo. Remind me to tell you about rescuing my dropped eyeglasses from the grizzly enclosure.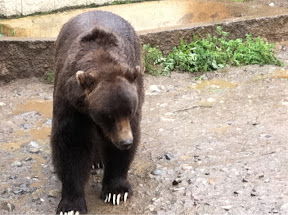 Here's my sandwich -- signing
off!
Location:W 10th Ave,Anchorage,